Unbounded variations…for unbounded capabilities.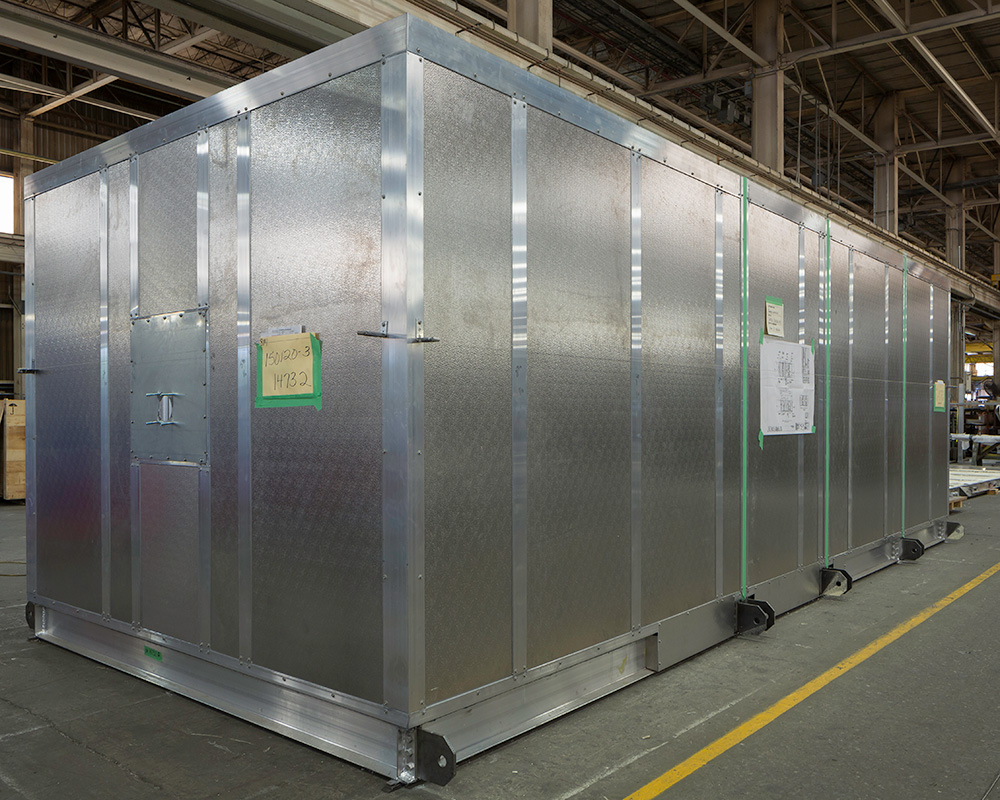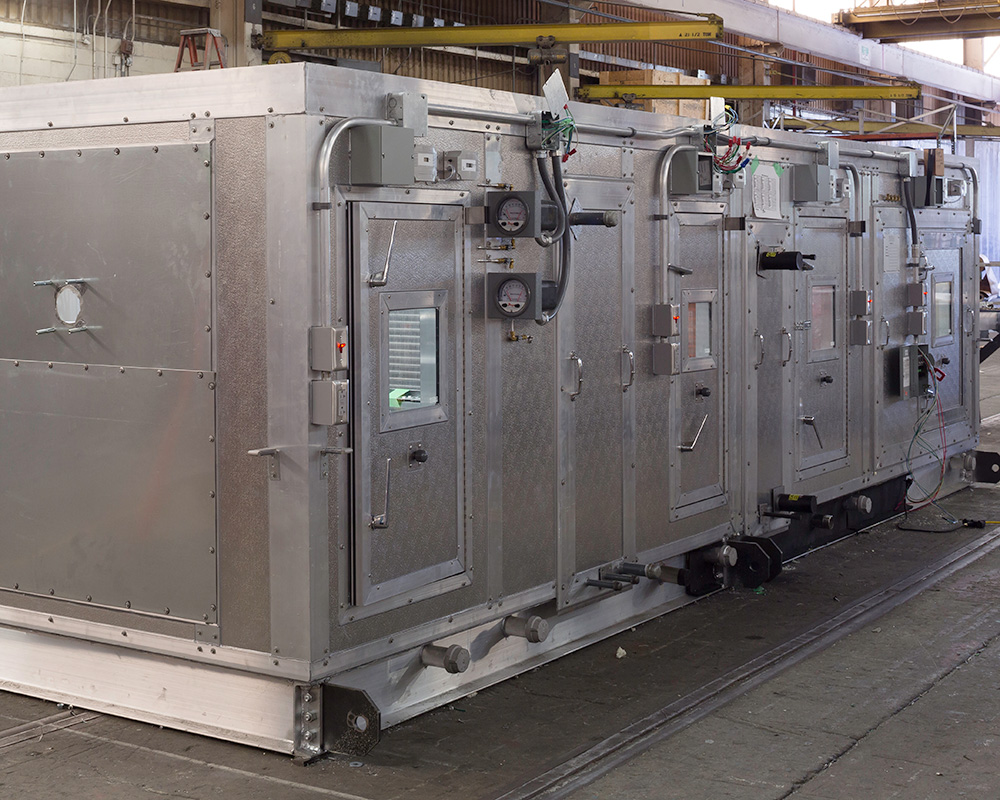 Each Buffalo Air Handling system is tailored your specific heating, cooling, heat recovery, or humidification requirement. Our units can be customized in so many ways that the variations are almost endless, with choices such as:
L-shaped, U-shaped, stacked design;
Aluminum, galvanized or stainless steel construction;
Centrifugal, plenum, or axial flow/mixed flow fans;
Multiple fan arrays;
Multiple coil configuration options:split, stacked, staggered;
Specialized construction & performance features to accommodate:

Extremes of temperature and condensation
Sound reduction
High filtration
Energy recovery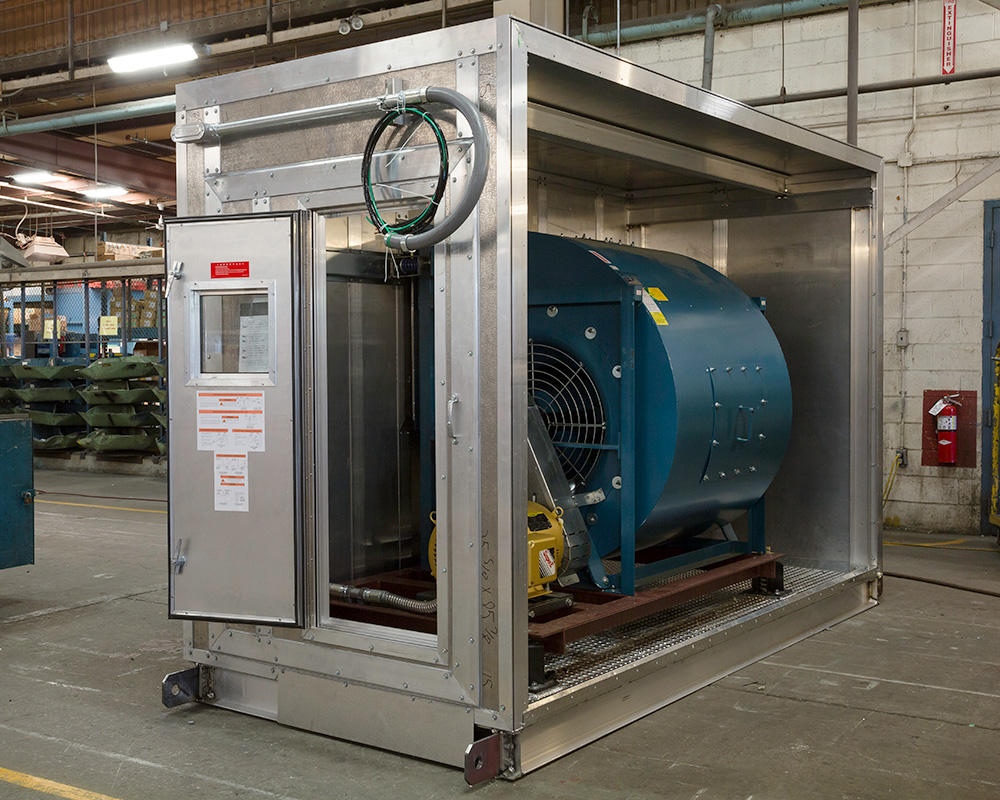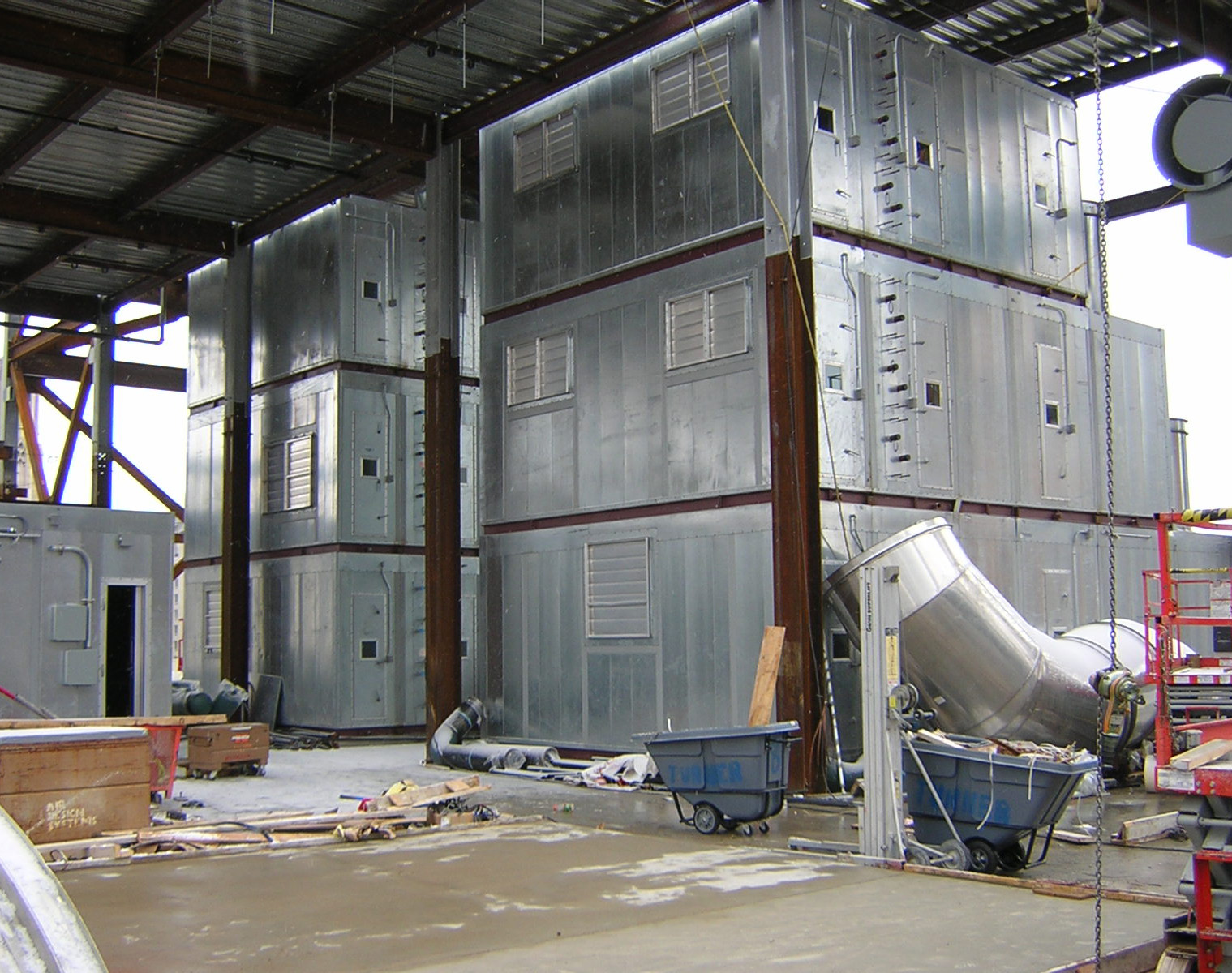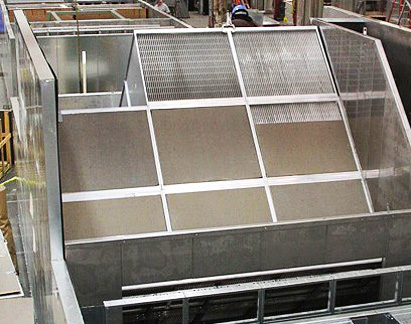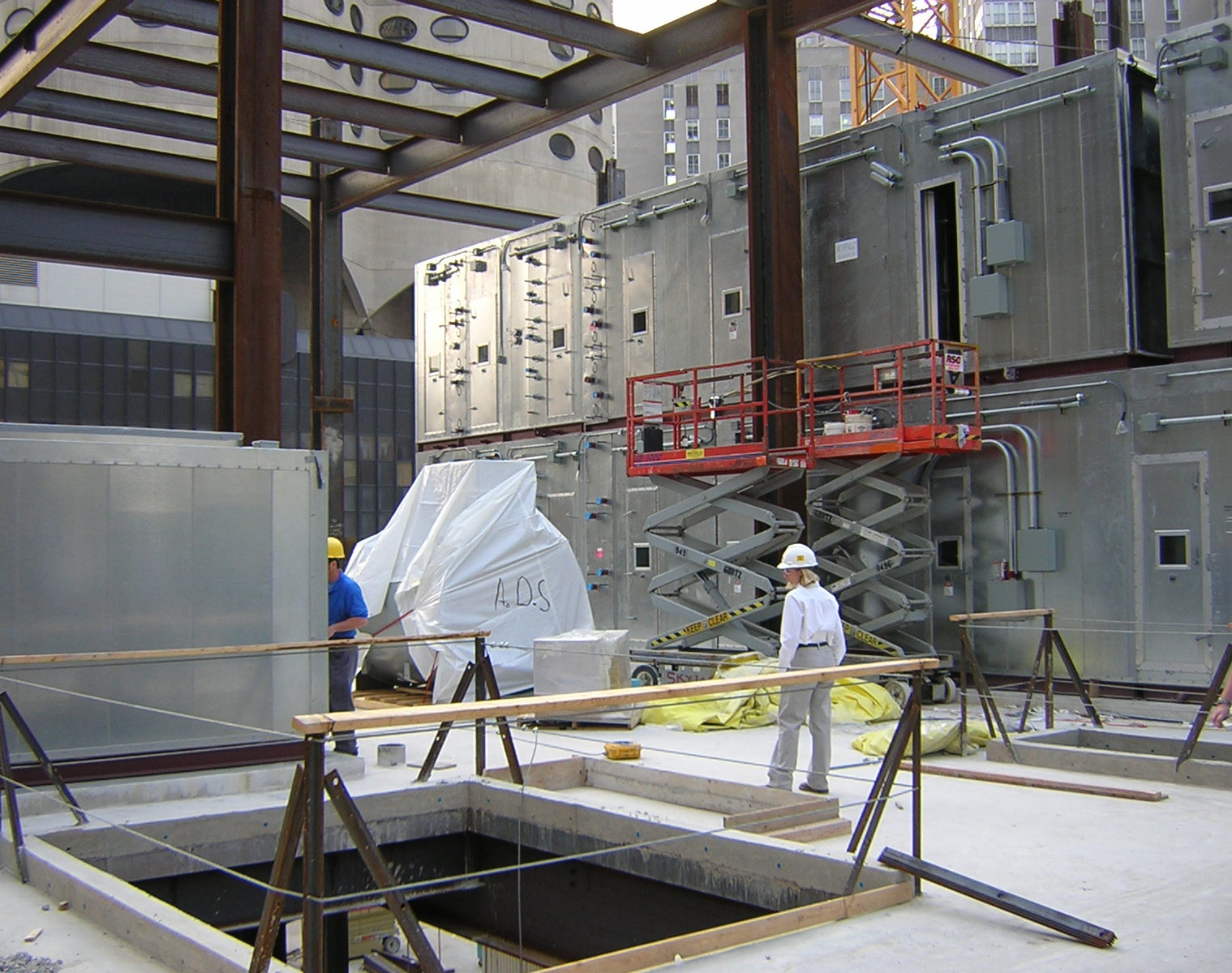 Design
Unlimited range of capabilities, pressures, and unit configurations.
If you can draw it, we can build it.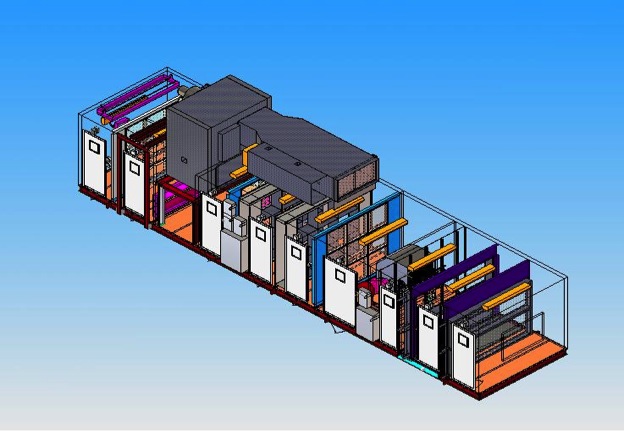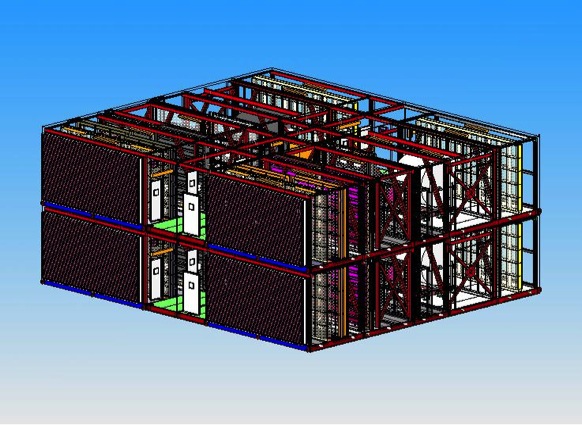 General Construction
2", 3" or 4" double wall panels.
Injected foam or fiberglass insulation.
Galvanized steel, aluminum or stainless steel casings and floors.
Welded structural aluminum or steel channel bases.
3/16" welded floors in painted steel, galvanized, aluminum or stainless steel; treadplate optional.
IAQ triple-sloped, 12 gauge, stainless steel drain pans in cooling coil sections for complete condensate removal.
Access doors for inspection, service and maintenance designed to open opposite the unit operating pressure.
1/2% to 1% leakage rate.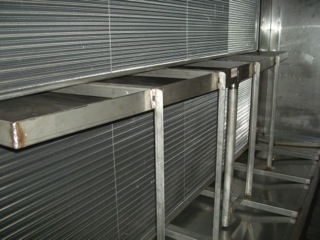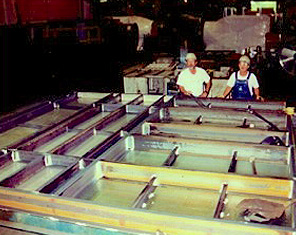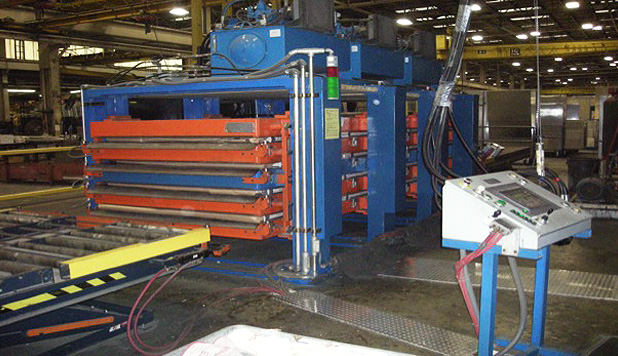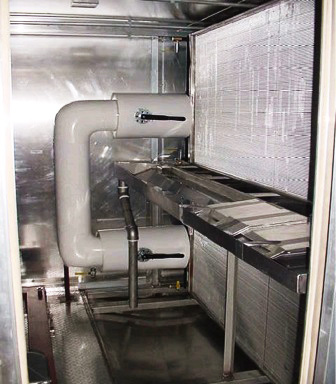 Fan Section
Direct- or belt-drive fans.
Single or multiple direct-drive plenum fans.
Fan belt-driven fans, fan, motor and drive are mounted on a welded, heavy-duty steel vibration base with spring-isolators properly selected for the specified vibration efficiency. Inertia bases are available for critical applications.
Complete fan assembly is factory run, tested and dynamically balanced.
Centrifugal fans (DWDI) for maximum efficiency in return and supply fan applications.
Plenum fans for applications with multiple discharges.
Axial fans for reduced sound levels in the low-octave bands.
Direct-drive available to meet critical balance criteria, and to eliminate the possibility of belt dust (as well as the necessity of belt maintenance).
Multiple direct-drive plenum fan arrays for "N+1" capability.
Full height, full width diffuser plate in centrifugal fan, blow through applications reduces pressure drop by 50% or more when compared to conventional diffusers.
Monorails for fan and/or motor removal.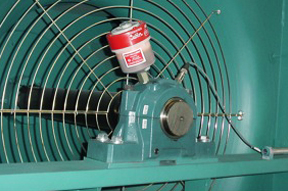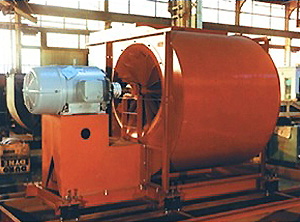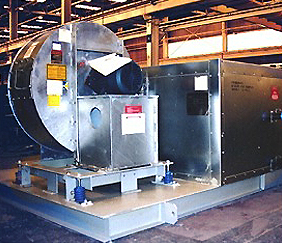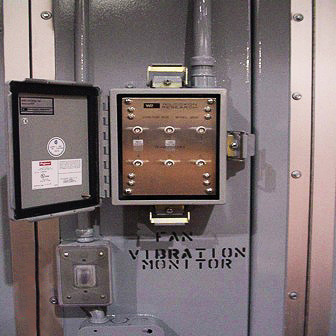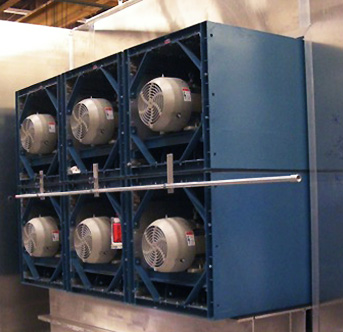 Coil Section
Staggered or split-fit coils for limited coil pull areas.
Chilled water and glycol cooling coils; hot water and glycol, and steam heating coils.
IAQ triple-sloped, 12-gauge stainless steel drain pans in cooling 
coil sections.
Support racks for independent coil removal available in stainless, galvanized or painted steel.
Intermediate drain pans, troughs and downspouts for stacked coils.
Steam coils raised for proper condensate removal.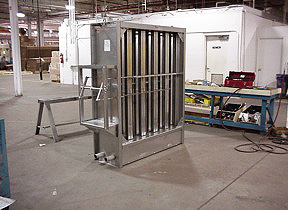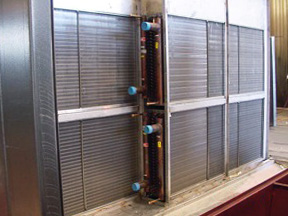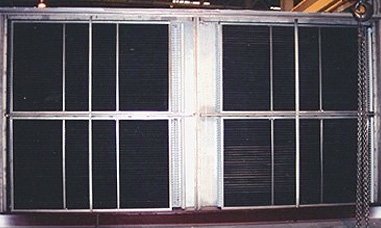 Filter Section
Flat and angle configurations.
Upstream and side service options.
ASHRAE rated, Carbon and HEPA filters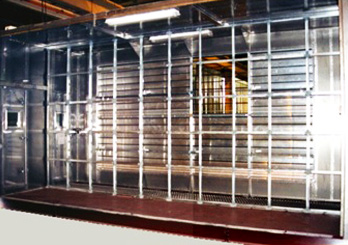 Dampers
Opposed blade for maximum control.
Parallel blade for mixing.
Louvers
Drainable
Acoustic
Hurricane
Blenders
Sound Attenuators
Inlet, outlet and fan mounted.
Sized to provide good airflow, minimum pressure drop, and to meet noise criteria.
Fiberglass filled, mylar lined, or packless
Elbow discharge type available to meet size constraints.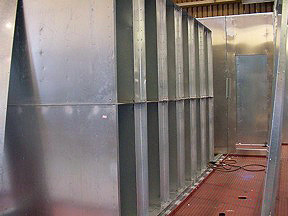 Electrical Controls/Components
Marine, fluorescent or LED lights, switches and receptacles.
Single-point wiring.
Starters, disconnects, variable-frequency drives.
Mount customer supplied controls to maintain unit integrity.
Thermal Break Construction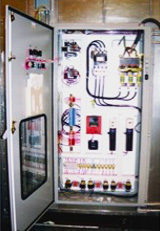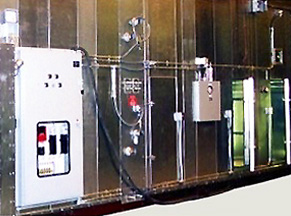 Service Corridors/Vestibules
Side and center available on outdoor units.
Optional unit heaters and piping supports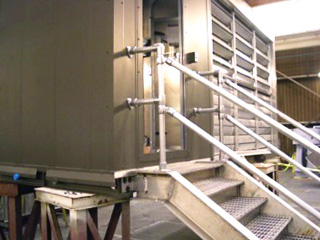 Every custom Buffalo Air Handling unit is designed to perform—and endure—with quality design details.